Accent Wall Ideas for Different Rooms in Your Home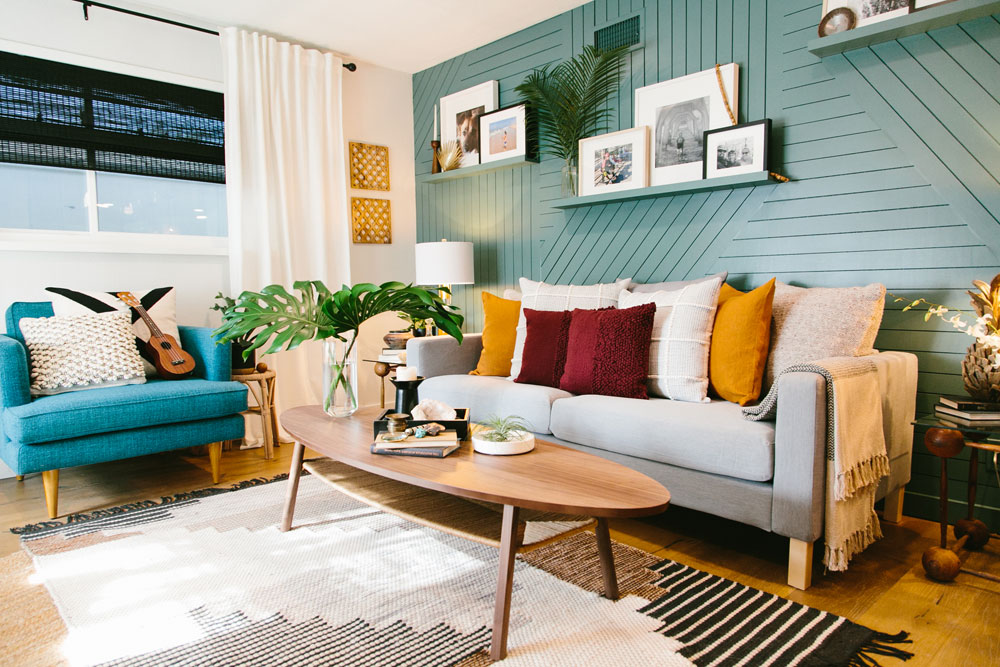 For the residents of Gainesville, Florida, where sun-soaked days and vibrant landscapes are part of daily life, the desire to create a home that reflects your unique style is ever-present. One remarkable way to achieve this is by incorporating captivating accent walls into your interior design. Accent walls can breathe new life into your living spaces. This article will explore various accent wall ideas for different rooms in your home, including the importance of hiring professional painters Gainesville FL.
Living Room Elegance
Your living room is often the heart of your home, where you entertain guests and spend quality time with family. To create an elegant and inviting ambiance, consider painting an accent wall in a rich, deep color such as navy blue, emerald green, or burgundy. These shades can add a touch of sophistication and warmth to your living space.
Kitchen Creativity
The kitchen is another area where an accent wall can work wonders. Opt for a bold, patterned wallpaper that complements your kitchen's color scheme. This choice can make your kitchen feel more vibrant and dynamic. Alternatively, if you have open shelves, paint the wall behind them in a contrasting color to make your dishware and cookware pop.
Bedroom Bliss
In the bedroom, the accent wall can set the tone for a serene and restful atmosphere. Soft pastel shades like pale pink, lavender, or sky blue are ideal choices. These colors can promote relaxation and tranquility, making them perfect for creating a soothing bedtime environment.
Home Office Inspiration
For those who work from home or have a dedicated home office, the accent wall can serve as a source of inspiration and motivation. Consider a chalkboard or magnetic paint for one wall, allowing you to jot down ideas, inspirational quotes, or even attach important documents. This creative touch can boost productivity and keep you organized.
Bathroom Retreat
Even your bathroom can benefit from an accent wall. Choose a natural stone or textured tile for your accent wall to add a spa-like feel. The tactile and visual contrast will make your bathroom feel like a luxurious retreat. Don't forget to hire professional tilers for this project to ensure a flawless finish.
Nursery Delight
Designing a nursery is an exciting endeavor for parents-to-be. An accent wall with playful wallpaper featuring adorable animals, colorful patterns, or soothing pastels can be the perfect addition to your baby's room. Just be sure to use non-toxic paints and materials to keep the environment safe for your little one.
Dining Room Drama
You can create a sense of drama and sophistication in the dining room with your accent wall. Consider a textured wall covering or even a wall of mirrors to reflect light and create an illusion of space. This can be especially effective in smaller dining areas.
Outdoor Oasis
If you have an outdoor space or a patio that you want to spruce up, don't forget that accent walls can be used outdoors too. Install a wooden plank wall, paint it in a soothing color, and decorate it with outdoor-friendly artwork and plants. This will transform your outdoor area into a cozy oasis for relaxation and entertainment.
Professional Painters Make the Difference
While many accent wall projects can be tackled as DIY projects, there are times when it's best to leave it to the professionals. Hiring professional painters can make a significant difference in the outcome of your accent wall.
First and foremost, professional painters bring years of experience and expertise to the table. They have a keen eye for detail and can ensure that the paint or wallpaper is applied evenly and without flaws. This is especially crucial when you're dealing with intricate patterns or specialty materials.
Furthermore, professional painters have access to high-quality tools and equipment that may not be readily available to the average homeowner. To ensure a smooth and long-lasting finish, they can efficiently handle prep work, such as sanding and priming. Their skills can also help you avoid costly mistakes that could arise from inexperience.
The Bottom Line
In conclusion, accent walls offer a world of possibilities for enhancing the aesthetics and ambiance of your home. These walls can be personalized to suit your style and needs, from the living room to the nursery. Just remember that for complex projects or when you desire a flawless finish, hiring professional painters in Gainesville FL is a wise investment. With their skill and experience, they can turn your accent wall dreams into reality, making your home truly shine.