Engaging and cost-effective playground designs: 7 pointers to consider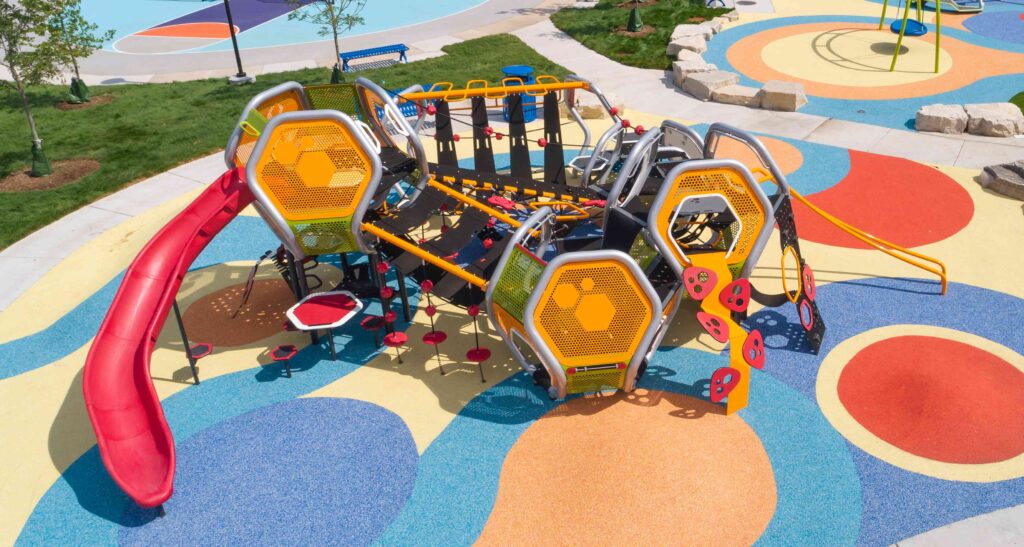 Designing a playground, no matter whether it is a public or private one, requires considerable deliberation. Outdoor spaces are incredibly desirable for kids, but without the right plan, it can be hard to create an imaginative space. The good news is there are professional services that can come in handy for different projects. For instance, in Ontario, you can find Inspire Play playground sets with innovative designs. Here are seven pointers to consider when designing and developing a playground.
The environment: If there is enough natural space for a playground, using the structure, terrain, and topography effectively is a smart way to keep the budget in check. There are several ways to cut down the costs related to the groundwork.

Safety concerns: Playground equipment designers are going the extra mile to ensure the safety of their products. Always partner with the right service to choose the sets and designs that may work best for your needs. Discuss the safety concerns and rely on extensive tests to determine if the choice of equipment is appropriate.

Variety in activities: It is just as significant to choose a diverse range of activities for children. Besides active play options that make room for running, jumping, and climbing, sensory play through textures and touch is also a critical element. Imagination and creativity should fuel the choice of playground sets, while the sports segment should also make room for social engagement.

Surface designs: Patterns and designs used for playgrounds can be excellent tools for stimulating imagination. Surfaces can be used for aesthetic reasons, but ensure you have focused as much on safety and upkeep, as most materials need maintenance and will need replacement at some point.

Maintenance: No matter how much you intend to spend on the initial installations, depreciation is an inevitable element. When developing a playground plan, it is pertinent to consider maintenance and upkeep of the area as a part of the budgeting process. Some materials need more care than others.

Innovate and think outside the box: Innovation is powering playground planning worldwide, and this is the time to balance some of the classic things with new-age designs and playsets that bring a refreshing appeal to the target audience. Work with playset design experts and installers to determine the best approaches to such needs while adhering to the costing aspect.
Playground design requires more than just a space – Planning effectively is the eventual goal!