Master the Art of Playing Blackjack: Tips and Strategies to Win Big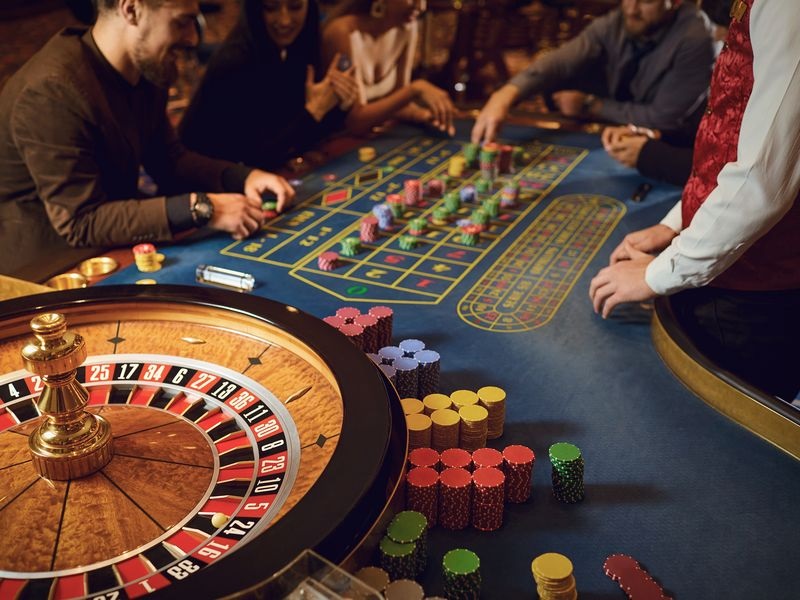 Blackjack is one of the most popular casino games that requires both luck and strategy. If you are new to this game, it might seem like a daunting task to win big, but with the right tips and strategies, you can boost your chances of winning. In this article, we will cover essential tips and strategies that you can practice to master the art of playing blackjack and win big.
Know the Rules and Play Basic Strategy
Before you start playing blackjack, make sure to familiarize yourself with the rules of the game. Blackjack is played with one or more decks of 52 cards. The goal is to get a higher total than the dealer without going over 21. Each card has a specific value, and the face cards (Jack, Queen, and King) are worth 10, while Ace can be worth either 1 or 11.
One of the most important strategies to improve your chances of winning is to play basic strategy. It is a set of rules that players follow to make the best decisions based on the dealer's upcard and their own hand. Basic strategy can be learned through basic strategy charts that show the player's hand on the vertical side and the dealer's upcard on the horizontal side.
Manage Your Bankroll
Managing your bankroll is crucial to avoid losing all your money in one go. One rule of thumb is to set a budget before playing and stick to it. A good strategy is to divide your bankroll into smaller units and bet no more than 5% of your bankroll on each hand. This way, you can prolong your game and increase your chances of winning.
Use Card Counting Techniques
Card counting is a technique used by professional blackjack players to increase their chances of winning. It involves keeping track of the cards to estimate the probability of getting favorable cards in the next round. The most common card counting technique is the Hi-Lo system, where the player assigns a value of +1 to low cards (2-6), a value of -1 to high cards (10-A), and a value of 0 to the remaining cards. The player then keeps a running count of the cards, and based on that, they adjust their bets accordingly.
Avoid Insurance Bets
Insurance bets are side bets that players can make when the dealer's upcard is an Ace. It provides protection against the dealer having a blackjack, but it also decreases the player's payout. It is advisable to avoid making insurance bets as it increases the house edge and decreases the player's chances of winning.
To win big at blackjack, you need to have the right skills and strategies in place. Familiarize yourself with the rules of the game, learn basic strategy, manage your bankroll, and use card counting techniques. Avoiding insurance bets can also increase your chances of winning. With these tips and strategies, you can master the art of playing blackjack and win big.