7 Strategies for Reducing Water Waste in Your Home
Hey folks, we've all heard the saying "Water is Life," right? Well, it's not just a saying; it's a fact. In the United States, each person uses an average of 88 gallons of water per day at home. But are we using it wisely? Not always. A lot of this water goes to waste, which isn't good for the environment or our pocketbooks. But don't worry, there are ways to reduce water waste at home and they're not as complicated as you might think. Plus, you'll get a nice bonus of potentially reducing maintenance costs on your home systems like your septic tank. So let's dive in!
1. Fix Those Leaks
Dripping faucets, leaking pipes, or a running toilet may seem like small issues, but they can waste a ton of water over time. Even a slow drip can waste about 15-20 gallons per day, and a running toilet can waste up to 200 gallons per day! Yikes! Get these issues fixed pronto.
2. Install Low-Flow Showerheads and Faucets
Low-flow showerheads and faucets can reduce water usage by up to 60%. This means you can save about 2-3 gallons of water per minute. That's impressive! And don't worry about pressure – many low-flow models now come with pressure compensating valves for a strong flow.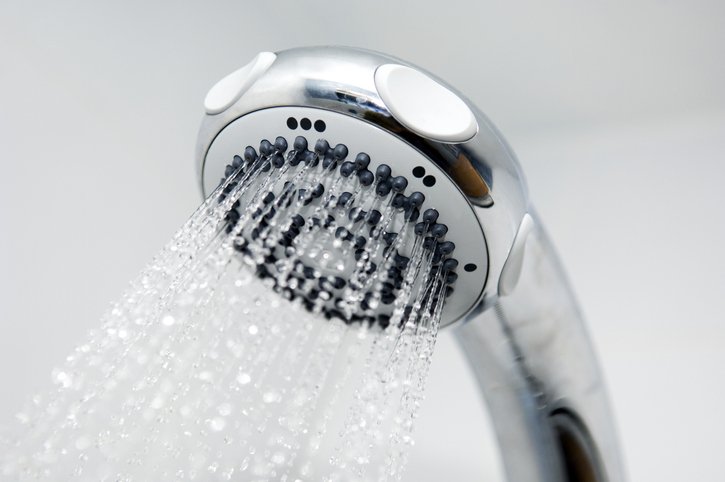 3. Be Smart with Your Appliances
Did you know that your dishwasher uses less water than washing dishes by hand? It's true! So let the dishwasher do the work. Also, make sure your washing machine and dishwasher are full before running them.
4. Water Your Lawn Wisely
A good soaking once or twice a week is better than watering a little every day. You should also water early in the morning or late in the evening to reduce evaporation.
5. Collect Rainwater
Collecting rainwater in a rain barrel can be an easy and effective way to reduce your water usage. You can use this water for watering your plants or washing your car.
6. Install a Dual Flush Toilet
A dual flush toilet uses a lower volume of water for liquid waste and a higher volume for solid waste. This can reduce water usage by up to 67%.
7. Consider Your Septic System
A healthy septic system is also key in water conservation. When your system is not working properly, it can lead to wastage of water and a host of other issues. Don't worry, maintaining your septic system doesn't have to be difficult. You can use septic tank cleaning tablets to ensure your system runs smoothly. I personally recommend Septifix. These tablets are very effective and safe for the environment.
There you have it – 7 strategies to reduce water waste at home. Remember, every little bit helps. Not only will you be helping the environment, but you'll also be saving some cash. It's a win-win!
For more detailed information on the best practices in maintaining your septic system, check out this great piece on 5 industry best practices for septic system maintenance. Also, this enlightening read on 10 daily practices to improve memory and concentration can be helpful to remember these strategies. Now, let's all do our part and start conserving water today!
Understanding the Water Cycle
To appreciate the significance of water conservation, it's vital to understand how water travels through our environment. The water cycle, also known as the hydrologic cycle, is a continuous process by which water evaporates, forms clouds, precipitates back to the surface, and evaporates again. This cycle is critical for the maintenance of most life and ecosystems on the planet. However, the availability of fresh, clean water is not infinite, and water that goes down the drain in our homes is water that's not being put to its best possible use. By using water more wisely, we can ensure a healthy water cycle and a reliable supply of water for future generations.
The Financial Benefits of Reducing Water Waste
Reducing water waste isn't just good for the environment; it's also great for your wallet. Consider this: if you reduce your water usage by 25%, you could save hundreds of dollars on your annual water bill. Moreover, by using less water, you're putting less strain on your home's plumbing and septic systems, which can reduce your need for costly repairs or replacements in the future. Also, in some areas, local governments offer rebates or tax incentives for homeowners who install water-saving devices or implement water conservation practices. It's truly a win-win situation.
Making a Difference in Your Community
By implementing the strategies outlined in this article, not only will you be making a positive impact on the environment and saving money, but you can also inspire others in your community to do the same. Water conservation is a communal effort. If each household in your neighborhood reduced their water usage, the cumulative effect could be enormous. So, share your water-saving tips and tricks with your neighbors and friends. You never know – your actions could start a water-saving revolution in your community!