How to survive a long road trip with young kids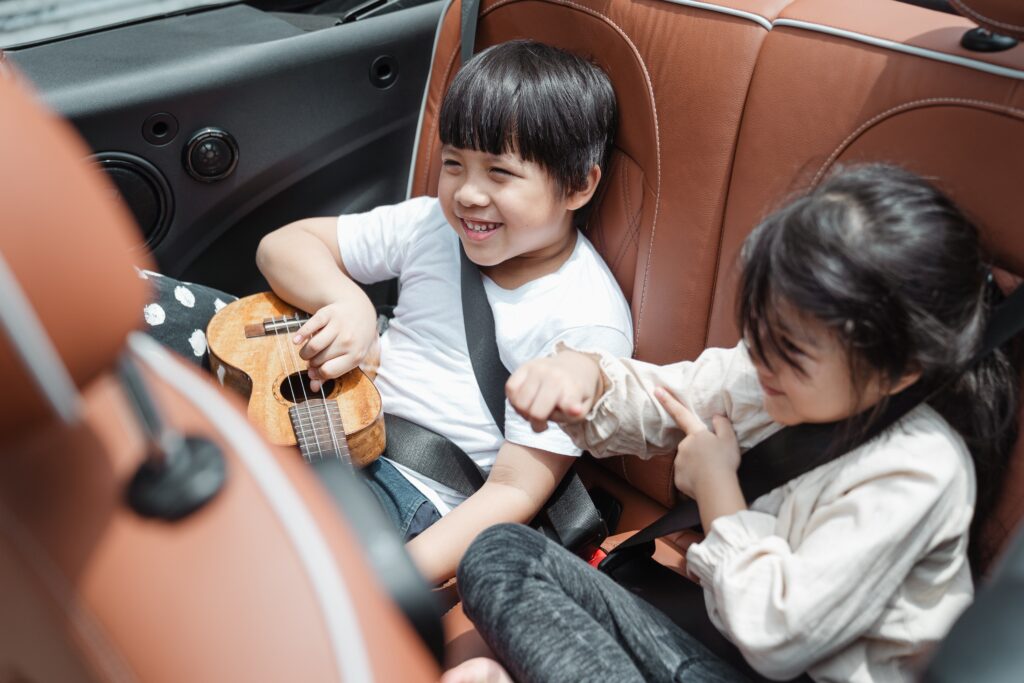 There comes a time when every family needs to pack up the car and hit the road. Road trips can be fun but also very testing, especially for parents with young children. Being stuck in the same place tends to drive children a little crazy. So, if you have a long car trip coming up, you may be wondering how to manage your children. The good news is that we've compiled all the tips and tricks that you need in this handy guide!
1. Charge your devices
Parents are often wary about how much time they let their children use technology. The thing is, on a long road trip, technology can be a lifesaver. Whether it's portable consoles, tablets, E-readers or any other device, they can be used to keep your children's attention so they aren't fighting for yours. Quiet children in the back seat can help to limit risks to the driver and keep everyone safe. Make sure that you charge all devices before you leave the house.
2. Download content
On the topic of devices, it's important to plan ahead. One thing you can't count on is a consistent internet connection, so it's important to download content in advance. This could be free kids cartoons that your kids love, books for their e-reader, or their favourite songs or podcasts. This can also help to make a long trip more manageable.
3. Plan breaks ahead of time
Planning stops in advance can help you to avoid unnecessary accidents or stress. The last thing you need is to pull over somewhere for a stop where there are no bathrooms or food options. Research your route in advance and plan when you're going to stop so the driver can take breaks and the kids can stretch their legs.
4. Pack plenty of snacks
There are two phrases that parents dead: "I'm hungry" and "I'm bored". The previous tips address the latter, now let's solve the former. Packing snacks can help to avoid complaints and keep your children happy. Plus, packing snacks is cheaper than buying them along the way.
5. Have car games ready to go
When your kids get restless, car games can be a huge help. There are old classics like I Spy and plenty of others out there. Be sure that your kids understand the rules before you start playing so you can avoid any confusion and arguments.
6. Create a playlist for everyone
One of the best parts of a road trip is the music. To ensure everyone gets the music they are looking for, create a playlist with everyone's favourites. This is easily done with music streaming platforms. Be sure to download this playlist to your device as well.
Conclusion
By following these tips, you can ensure that you have a fun and safe road trip with your little ones.