Unlocking the Value: Understanding the Scrap Value of Your Car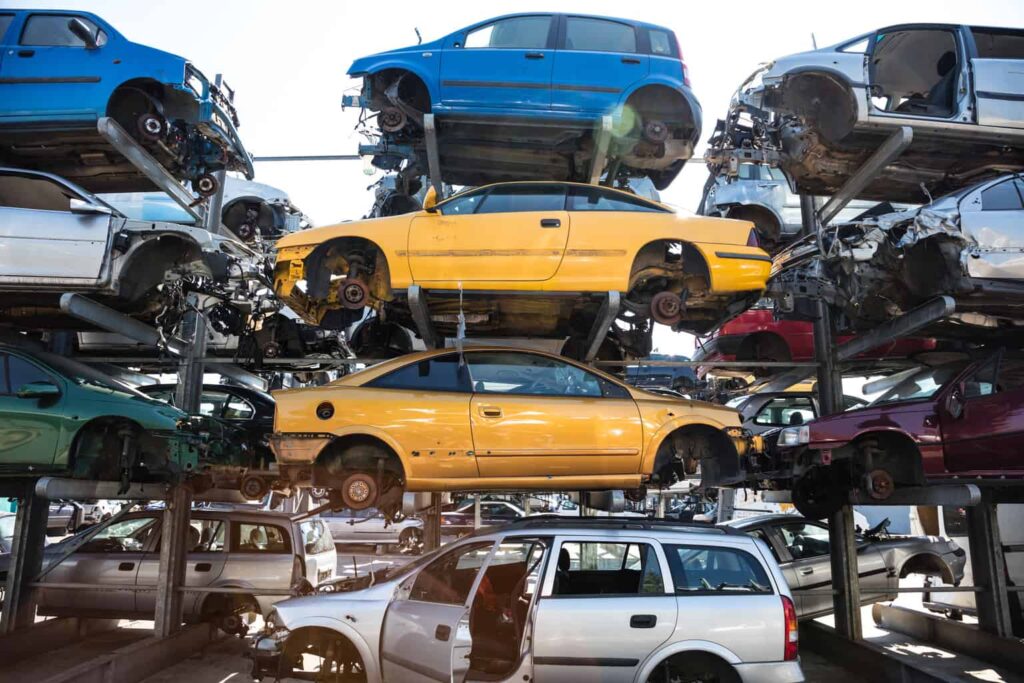 In the vast landscape of industrial applications, where precision and value optimization reign supreme, an often-overlooked treasure awaits in our very own used car in the garages, the scrap value of car. While the industrial world revolves around efficiency and utility, the scrap value of your car is a topic that doesn't often take the centre stage. In this article, we embark on a journey to unravel the mysteries of understanding the scrap value of your car, shedding light on a hidden gem in the world of automotive assets.
The Hidden Potential: Scrap Value of Your Car
Many vehicle owners underestimate the latent value residing in their old, unused, or damaged cars. When a vehicle reaches the end of its road-worthy life, it doesn't become just another piece of junk. Instead, it transforms into a repository of valuable materials waiting to be repurposed. Understanding the scrap value of your car isn't merely about parting ways with a vehicle; it's about unlocking its financial potential.
Demystifying Scrap Value
To begin this journey, it's essential to grasp the concept of scrap value. Scrap value, also known as salvage value, represents the monetary worth of your vehicle as a source of recyclable materials. Even when a car is no longer roadworthy due to age, significant damage, or excessive repair costs, it still harbours valuable recyclable materials, including steel, aluminium, copper, and various plastics.
Factors that Influence Scrap Value
The scrap value of your car is influenced by several key factors, including:
1. Weight Matters:
The weight of your car plays a pivotal role in determining its scrap value. Heavier vehicles contain more recyclable materials, especially steel, and typically command a higher scrap value.
2. Market Dynamics:
The prices of scrap metals are subject to market fluctuations driven by demand and global economic conditions. Staying informed about these market dynamics can help you secure the best scrap value for your car.
3. Make and Model Significance:
Some car makes and models are more sought after in the recycling industry due to the specific materials they contain. Luxury or high-performance cars may have a higher scrap value.
4. Vehicle Condition:
The state of your car significantly impacts its scrap value. A vehicle with extensive damage or missing components may yield a lower scrap value, while a well-maintained, complete car can fetch a higher price.
5. Local Regulations and Incentives:
Different regions may have varying regulations and incentives related to vehicle recycling, which can impact the scrap value. Familiarizing yourself with local laws and incentives is essential for maximizing your return.
Unveiling the Path to Determine Scrap Value
Now that we've demystified the key aspects, let's embark on the journey to determine the scrap value of your car:
1. Collect Essential Information
Begin by gathering all pertinent information about your car, including its make, model, year of manufacture, and its current condition. Additionally, note your vehicle's weight and identify any valuable components, such as aluminium wheels or catalytic converters.
2. Establish Contact with Local Scrap Yards and Recycling Centres
The journey begins with research and establishing connections with local scrap yards and recycling centres. These are the primary entities that purchase scrap vehicles and can provide you with quotes based on the information you've collected.
3. Compare and Contrast Offers
Resist the urge to accept the first offer that comes your way. Instead, explore multiple options by reaching out to several scrap yards and recycling centres to acquire a range of quotes. This process empowers you with the knowledge needed to determine a fair market value for your car's scrap materials.
4. Account for Additional Costs
Some scrap yards may impose fees for towing your car to their facility, and these costs can impact your overall profit. Inquire about these fees during your negotiations to have a complete understanding of the transaction.
5. Search for Forgotten Treasures
Before saying your final goodbye to your vehicle, embark on a quest to search for and remove any personal belongings left inside. These treasures may be concealed within the glove compartment, trunk, or other storage compartments.
6. Transfer Ownership
Upon agreeing on a price, complete any necessary paperwork to transfer ownership of the vehicle to the scrap yard or recycling centre. This step is crucial to protect you from any future liabilities associated with the car.
7. Reap the Rewards
As your journey culminates, you will receive payment for the agreed-upon scrap value. Ensure you obtain a receipt or documentation of the sale to complete the transaction.
Conclusion: A Transformative Journey of Value
In the realm of industrial applications, where value optimization and asset management are paramount, understanding the scrap value of your car is a financial savvy. Your old or damaged car, often considered a burden, possesses the potential to be transformed into cash by recycling its valuable materials. By comprehending the factors that influence scrap value and undertaking the journey to determine it, you are taking a path that not only transforms your car into a financial asset but also embraces the sustainable practice of recycling.
So, don't let your old car languish in neglect. Embark on the journey to unlock its scrap value and reveal the hidden financial potential within your vehicle. It's not just about parting ways with a car; it's